16 Best Tips to Find the Best Mobile Repair Shop In UK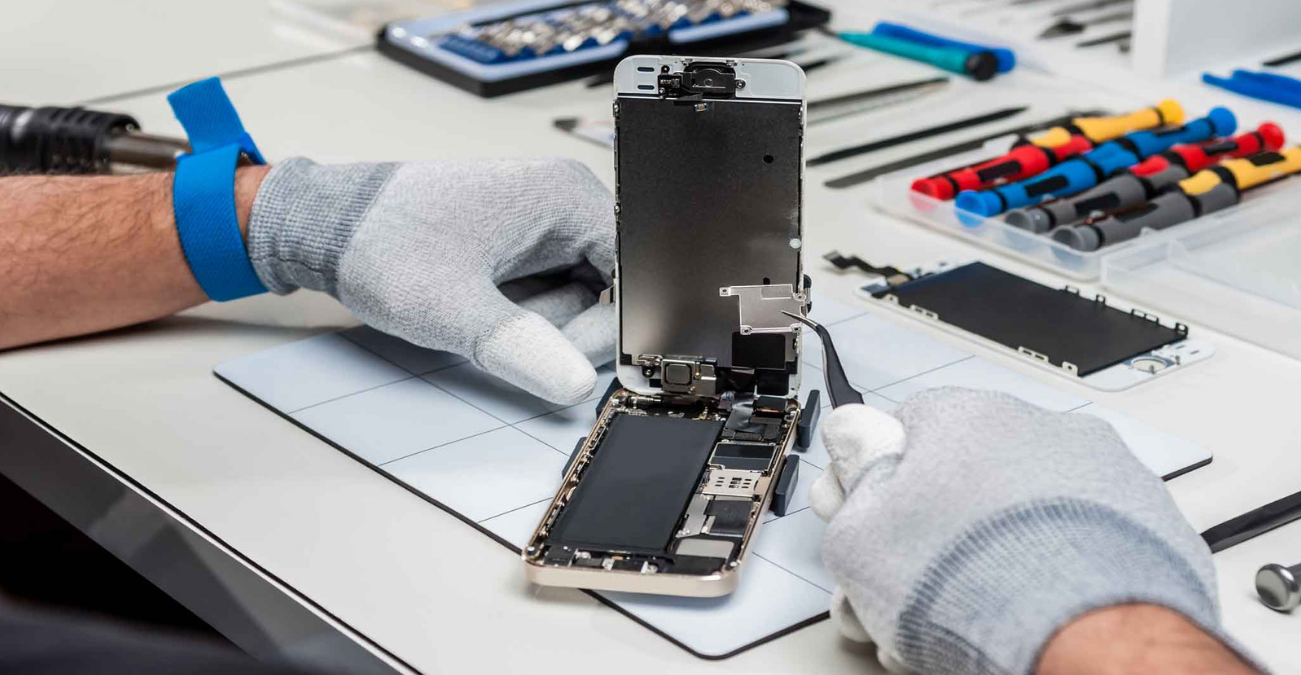 With so many people using smartphones it is not a surprise that they are sensitive and prone to malfunctions and breakage. As a phone user, you can encounter several problems with your handset due to various reasons. Such as, it can get dropped to the ground where it will suffer any kind of damage, including screen damage, battery issue, speakers problem, home or power button issues and many more. If you find yourself with any of these problems, the logical next step is to call a mobile repair shop to get your phone repaired. However, it can be hard to find the best mobile repair shop in UK since there are thousands of mobile phone repair shops promising to offer quality repair services. But in actual, they don't fulfill their promises.
So, here is how you can find the best mobile phone repair shop in. Follow these useful tips if you want to get your phone fixed without any hassle or worry!
Ask Your Friends or Family Members for Recommendations
If you have accidentally broken your beloved mobile phone then the first thing that you do is to share this accident to your family and friends. They can advise you a repairing solution that fits your needs and budget. As your friends and family members will suggest you a repair service centre when they are satisfied with their services. So, it is better to consider their recommendations.
Find A Mobile Repair Shop Online
If your family and friends are not able to help you out on this stressful matter then you can try to look for a mobile repair shop by your own. Google is the best option; start searching in Google and you will find there are so many options. But in my opinion, you can trust on those centres that are ranking on the 1st page of the Google.
Don't Go for the First Option
If you think that top first option of the Google is favourable for you, you are totally wrong. You should never choose the first option. Try to explore multiple options and compare their services and prices. I am sure, it will take some time but you will be able to get the best deal for your mobile repair.
Check On The Shop's Reputation
When you go online for searching a mobile repair centre, you must check on their reputation. As you can find a number certified and authorised repair centres but their reputation is not good. Therefore, you must look for the one who is not only certified and authorised but also have a good reputation in the market.
Check the Website Reviews and Ratings
After finding a mobile repair centre online, you should check the profile and testimonials of the website. These things help you to determine the credibility and reliability of a repair company. So, go through the profile and reviews. A lot of real customers share their experience in the form of feedback/ reviewsregarding the company's services that can be good or bad. You can check the ratio of good and bad reviews before choosing the repair shop.
Make Sure They Offer Your Required Service
In the situations where you have cracked phone screen, malfunctioning components such as power and home buttons, speakers, charging port, and much more, you generally send your phone to the phone repair specialist to get it fixed. If you are looking for a mobile repair specialist to fix your phone's issue, you must consider what kind of repair services they are offering. Are they offer services for your particular mobile brand and model? For instance, if you are an iPhone owner and have broken its screen then you must ensure that your selected company is offering iPhone screen repair or not.
Look into Their Knowledge and Expertise
Though it's easy to find a mobile phone repair shop online that looks and sounds good, you need to confirm that it really is what it claims to be. You can do that by getting information aboutthe repair company's background, their knowledge,and expertise. You can check their certifications and read the reviews from their previous customers. Furthermore, you can browse their social profiles to know more about them. If they can work on different devices and different repairing issues, it will be a great pick.
Ensure They Use Quality Replacement Parts
When you search for mobile repair shops, it is important to find out whether they have original parts of the same model for replacement. For example, if your iPhone's home button is not working and needs a repair, you need to make certain that they will not replace the damaged parts with Chinese alternates, preferably install fresh genuine parts from Apple.
Check Whether They Have Skilled Human Resources
To get the best mobile repair service, you need to notice how good the technicians are. It is imperative that mobile repair centres hire qualified and trained technicians who can go the extra mile to fix your mobile phone carefully. Theyfulfill your phone repairing demands by providing quality services and replacement parts.
Consider The Fast Turnaround
No doubt, your life becomes boring and hectic without a mobile phone. So, you need to repair it as soon as possible. Only the right mobile repair shops understand that time is of the essence. They don't waste your time and provide fast turnaround in getting your phone repaired.
Inquire About Repair Cost
To get a pocket-friendly repairing solution, you must inquire about the mobile repair cost. Don't attract towards the cheaper price as well as don't think that expensive mobile repair is better. Be sensible and pay for what you are getting! Make sure that the repair company will be open about their pricing and not charging any hidden costs.
Check Whether They Offer Warranty
If you are looking for mobile repair shops, it is recommended that you go for the one that provides warranty on the repair done. This is a clear demo of confidence which indicates the quality of services they offer. Typically, most mobile phone repair centres provide one year warranty when you get your phone repaired by them.
Contact to the Service Centre Directly
Before booking a mobile repair service, try to contact the service centre directly and ask about their services and company. Get all sorts of information related to their services and charges as well. It will give you maximum peace of mind about the repair company.
Ensure That They Offer Home Service
Online mobile repair shops serve their customers with home service for their convenience. Home service means when you book an online repair, you need to send your device to the officiallocation of the repair company so that they can work on it. They perform quick repair and send back your phone to the provided address. In this way, you have no need to manage the time to go outside, with the help of home repair services, you can get your phone repaired in the comfort of your home.
Consider the Security Issues
Like many others, if you are reluctant to leave your phone with someone else because your phone contains lots of private information. With a little research, you can find a reliable mobile repair shop that will put the customer's peace and satisfaction first. These shops create a backup of your phone before repairing it so that you won't lose your data. Further, if you are more conscious about it, you can send your device after taking backup on your own.
Look for the Diagnostic Service
Prefer a mobile phone repair shop that offering you with free diagnostic service. It is a better option if you don't know what the exactphone issue is. When you go for a diagnostic service, the expert technicians will examine your phone thoroughly and recommend you a right solution for it.
When needing the services of an expert mobile repair shop to get your phone repaired, always consider the above-mentioned tips to get the most suitable deal.