6 Hollywood Stars who have dealt with Dementia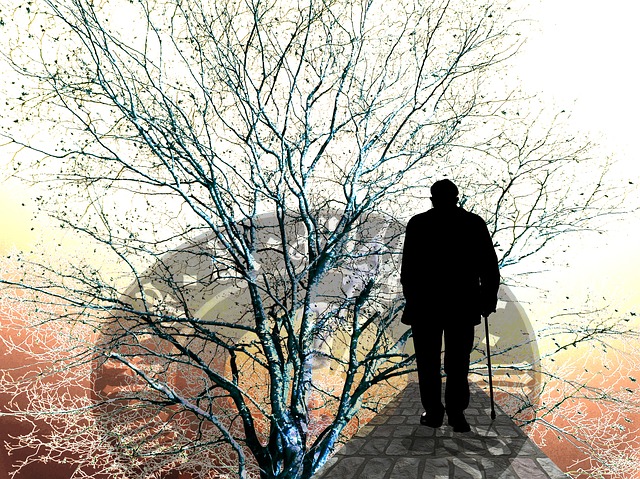 Celebrities are entitled to their privacy just like the rest of us. Nonetheless, it is quite inspiring when they choose to publicly share their health struggles with their fans, all in the hopes of inspiring and encouraging them.
Celebrities' courage can help destigmatize mental conditions, and help other silent sufferers rise above the shame and pain associated with their medical issues and find the help they need. In 1994 President Ronald Reagan told the world about his Alzheimer's, casting light on a mental condition that was often endured behind closed doors.
Like Ronald Reagan, many other celebrities and public figures have chosen to share their fight with dementia and related conditions, with the world at large. Their family members and close friends have also joined their cause, often acting as proxy messengers. Here are some of the most memorable Hollywood personalities, who have now been immortalized because of their struggles with dementia:
1.  Robin Williams
He achieved worldwide fame as a legendary comedian and amazing actor who won over millions of hearts as Mrs. Doubtfire. But long before this movie, Robin Williams had already had an illustrious career as a stand-up comedian and a successful sitcom star in the 1970s. His acting chops came to light with more serious movies like Dead Poet's Society and Good Will Hunting.
On August 11, 2014, Robin Williams was found dead in his home after an apparent suicide. The world mourned with his widow and family because we had all lost a beloved star that made us laugh while hiding his troubles of the debilitating dementia-related disease.
Williams had been diagnosed with Parkinson's a few months before his suicide. But during the autopsy, doctors also found Lewy Body Dementia, a progressive brain disorder, in his brain. His widow, Susan Williams wrote this heartfelt editorial about her husband's painful condition.
2. Rita Hayworth
She worked in more than 60 movies during an illustrious Hollywood career that spanned over more than four decades. She was a highly sought-after actress and a pin-up girl for many GIs during the Second World War.
In 1979, Rita Hayworth was diagnosed with Alzheimer's Disease. She had previously exhibited a bad temper problem and issues with alcoholism, both of which had hidden the Alzheimer's for more than two decades. She had become known for outbursts of rage and confusion before doctors had finally diagnosed the problem. It is how Rita Hayworth became the first ever public face of dementia. She passed the away in 1987 at the age of 68.
3. Charlton Heston
This legendary actor is best known for his roles in Ben Hur and Planet of the Apes, Cleopatra and The Ten Commandments, for which he also won an Academy Award. During his 60-year long career, he worked in more than 100 movies. Afterward, he turned his attention to politics and became a staunch supporter of Ronald Reagan. He is also credited with creating the conservative political action committee.
In 2002, the actor and political activist were diagnosed with Alzheimer's Disease. He resigned from both of his careers and became secluded to his home. Soon the worst of the illness took over, and he was unable to get out of his bed. The illness progressed quickly, and Charlton Heston passed away in 2008 at the age of 84.
4. Ronald Reagan
An Academy Award-winning actor and the former President of United States of America, Ronald Reagan was officially diagnosed with dementia in 1995. However, his symptoms had started much earlier. During his presidential term between 1981 and 1989, subtle changes in his speech were evident. He declared that if his mental health compromised his work in any manner, he would resign from office. But, forever the brave statesman, Reagan completed his term as President. His candidness about his condition gave a human face to the fight against dementia. He passed away in 2004.
5. Estelle Getty
Comedian and actress, Estelle Getty were well-loved across the world for her role as Sophia, an outspoken elderly lady, on The Golden Girls. Her career bloomed later in life, but she became known for her hard-hitting, side-splitting one-liners. She retired in 2000 after being diagnosed with Parkinson's disease. Later on, it was learned that she also had Lewy Body Dementia that she battled with for seven years before passing away in 2008 at the age of 84.
6. Peter Falk
He is widely recognized as Lieutenant Columbo from the renowned TV series of the same name. Peter Falk had a range of acting abilities that he utilized very well in TV series and movies in the 50s, 60s, and 70s.
In 2007, Peter Falk was diagnosed with dementia. Within a year his condition had declined considerably, and he was diagnosed with Alzheimer's as well. His family says that he couldn't remember his performances in Columbo. Other memories also continued to vanish. Finally, he found peace and passed away in 2011.
The Last Word
Dementia is also known as senility, and it affects 47 million people around the world. It is a cognitive disorder that not only destroys the lives of those who have it but also causes irreparable damage to their loved ones.
Dementia takes away the ability to remember, recall and think. This debilitation isn't just limited to people and past. Those who have dementia can even forget how to speak and write, thus, forced to give up their own identity as well.
In reality, dementia is a broad term that covers many different types of disorders. However, Alzheimer's is the most prevalent of them all as it makes up for 70% of all diagnosed cases. Dementia can't be cured; it can only be managed.
However, it is possible to diagnose the onset of dementia before the symptoms ever show up with some modern tools and tests such as the Braintest Review. Early awareness of Dementia and related issues can help sufferers find the help they need to keep the condition from progressing. There are treatment, management, and prevention plans available to help those at risk.
Online resources like Brain Blog can help you learn more about ways to enhance your mental health and understand the limits of your mental prowess. These resources are immensely helpful in the fight against dementia.