Acquire the Perks of Perfection with Asim Jofa's Luxury Lawn 2018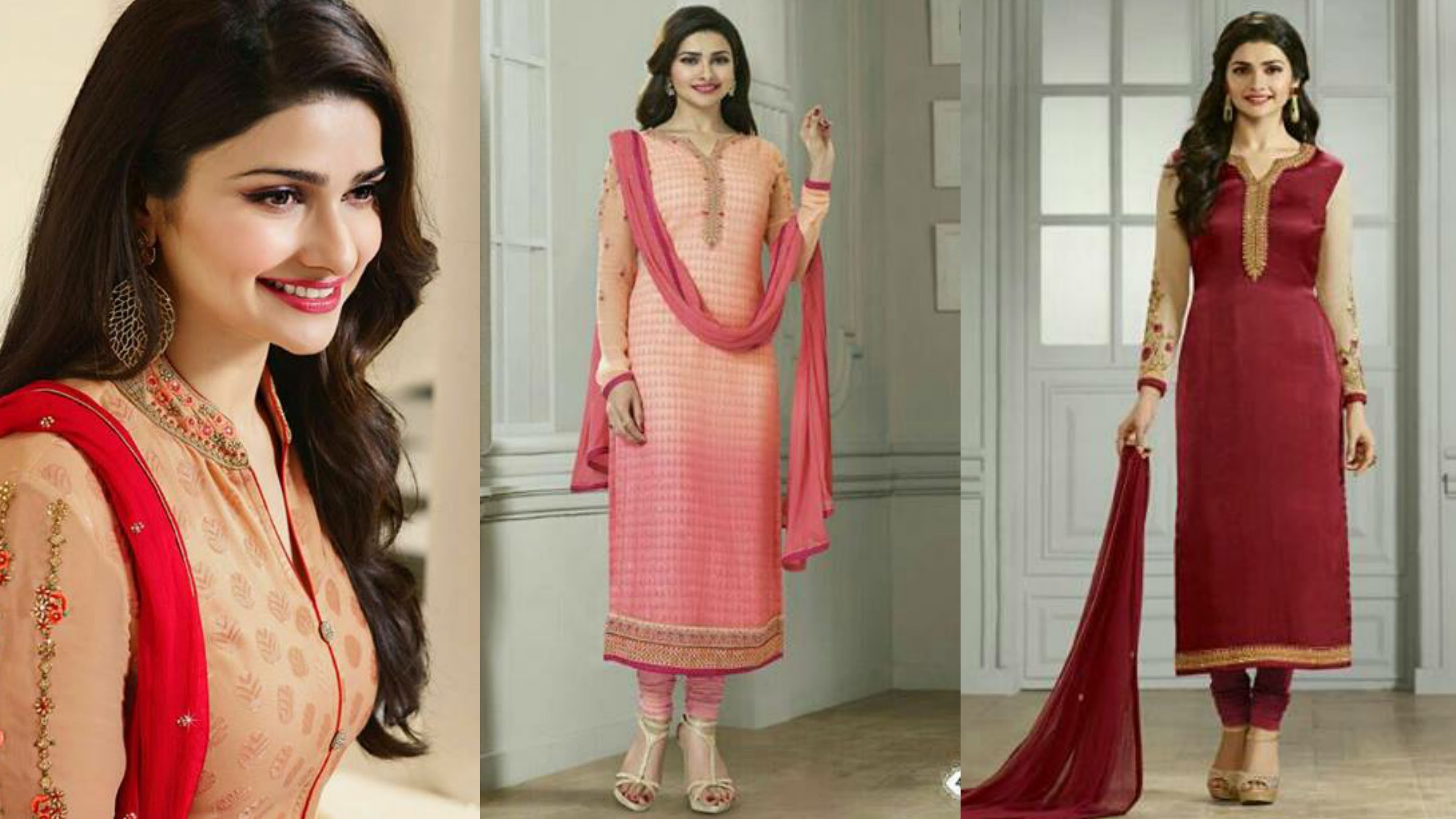 Fashion is something we deal with every day that distinguishes one person from another. Anything you wear should make you standout in a crowd and make a fashion statement out of your personality. There's a famous quote by Harry Winston that states, "People will stare. Make it worth their while". Get into something that draws the attention of people towards you.Fashion has embarked all over the world and one of the biggest fashion industries is Pakistani Fashion industry. Pakistani clothing is the ethnic clothing that portrays our culture and traditions of various region within Pakistan. Pakistani designers always bring the same folklore with different modernized touch. By maintaining the identical customs,Asim Jo faexhibits its new collection of Luxury Lawn 2018.The brand's new collection is simply striking and superior; the beautiful designs are adorned with chic detailing and intricate embroidery. The new Lawn collection 2018 is a perfect pick for this summer. The brand is to exalt the elegance and seamless sophistication in apparel.Asim Jofa is ideal for summers! Flaunt the elegant and graceful design, enhanced with a beautiful blend of digital printing and embroidery this season.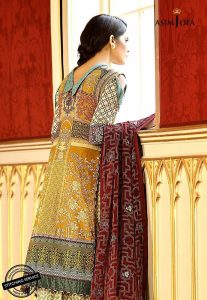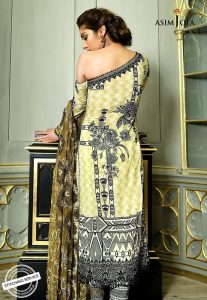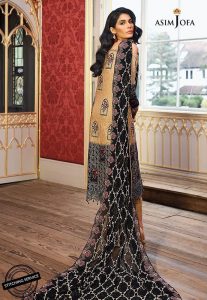 Pakistan Summer Collection 2018 illustrates the interpretation of vintage laces, imperial florals, and Persian Paisleys infused with thoughtful geometric designs bringing out the traditional yet modern elements, that are inspired by different cultures and eras. Asim Jofa Lawn suits showbulgingcolors that act as nothing less than a visual treat for buyers, with the bold colors that would have a reviving effect while the softer designs tantalize the eyes with their freshness. The Lawn collection with chiffon dupatta and sleeves includes embroidered borders that enhance the beauty of apparel. Along with that, the neckline and daaman also feature embroidery with beads and pearl work.  The greatest hit of this Luxury Lawn 2018 collection is the use of chiffon and silk dupattas that help add an extra zing to the dress. These dupattas can be paired with tinsels of one's choice to get an extra oomph and make it a pic-perfect ensemble.All Lawn dress design ideas in the collection include something to satisfy every mood with the mishmash of soft and bold hues.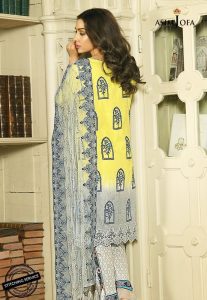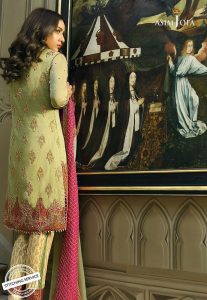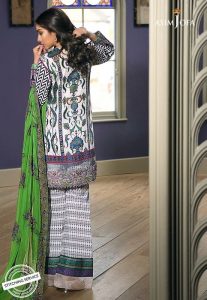 Being one of the most reliable brands of Pakistan, Asim Jofa provides you not only good quality fabric but also an amazing deal of apparels and trendy designs. The brand has the most popular designer Lawn suits available online. The Lawn collection truly emphasizes on variety and individuality, with colors and designs that reflect timeless elegance. If you're looking for your next outstanding and overstated designer Luxury Lawn 2018 collection then Asim Jofa is the brand that can fully render your demands. Whether it is a casual hangout or a formal event, you can wear the signature collection and become the limelight of the event.