Four countries that are sure to provide high quality education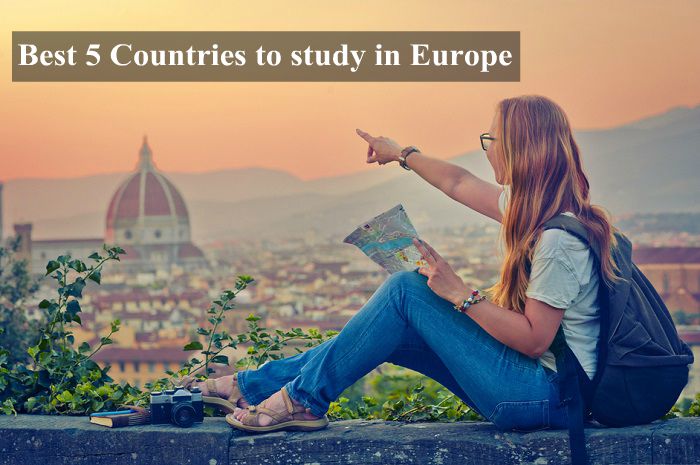 Have you been looking around for the best countries to study in so that you can go abroad and finally settle in as a student? If that's the truth then keep on reading, because we are going to list down four countries that will definitely provide education that is worth every penny and should be your priority to study abroad in when you make your decision:
Canada:
Canada is undoubtedly one of the most preferred countries to study in by the international students. Not only does Canada have the top universities of the world that are ideal for international students as well as the locals, but also provides world-class education that you cannot deny about.
Canada is a country where people with cultural diversities survive, which is the reason why many languages are spoken in the country. So, if you want to have a quality experience while studying abroad, choose Canada!
United Kingdom (UK) :
If you've been searching for the best countries to study in Europe, then one of them is definitely United Kingdom (UK). If you want to develop fine English language skills along with getting amazing quality education that will definitely help you prosper in the future, then you need to choose UK for your higher studies.
United Kingdom (UK) is one of the safest countries to live in among all the countries in the world. This multicultural country is an amazing place for international students who want to work while they complete their education. So, you need to visit your education consultant to study in UK now!
Australia:
Australia is one of the widely considered countries by the international students to study in. The reason for this is that Australia owns many globally recognized universities as well as relatively cheap tuition fee than many other countries. High quality education at cheap rates along with a nonracial environment, what more can you ask for? Hence, if you were not considering this beautiful country with exotic beaches before, then you need to do it now and study in Australia!
United States (US):
United States has always remained the most popular destination for further education throughout the history. The solid reason for this is the quality of education which no other country can beat, but definitely compete with. Studying in United States offers an amazing lifestyle, diverse course options and much more. You not only make friends from all around the world, but also become friends with the locals who guide you throughout university life.
The main concern of the students planning to study abroad is often the budget, and doubts whether the education they receive will be good enough or not. One of the biggest reasons they make wrong decisions while they're at it is not visiting an education consultant when it is desperately needed. Hence, you need to hire and education consultant for yourself so that it is easy for you to make decisions.