Some Benefits of Pre-Approved Home Loan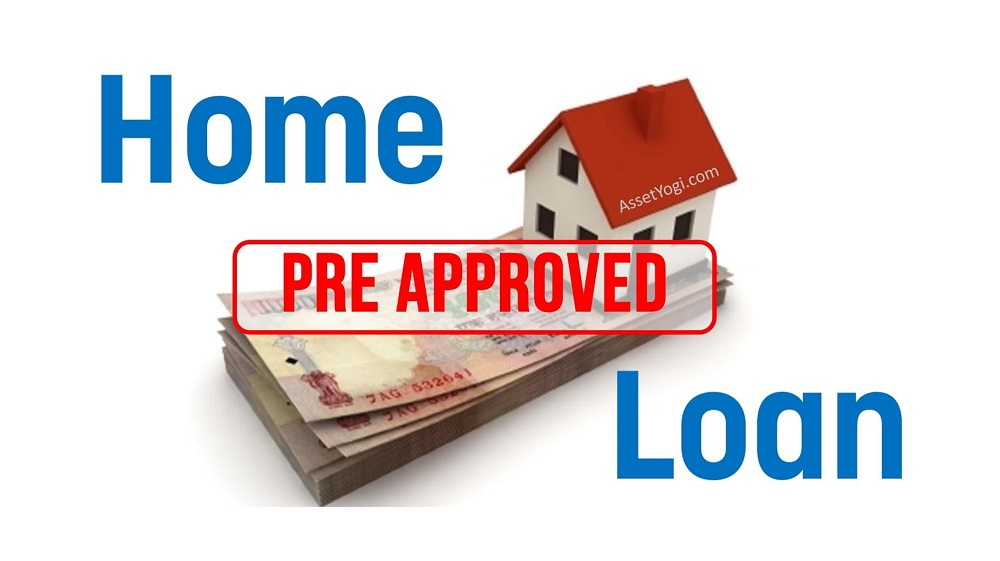 Having a self-owned home in India is a dream come true moment for every Indian, and almost all of us have the desire to see ourselves being able to buy one in a lifetime. A Home Loan has made things easy for you get finance for it and buy your dream home in a flash!
Taking of Home Loan offers, you can find many online and offline Home Loan deals being offered by leading banks and non-banking finance companies (NBFCs).
However, the process of getting a Home Loan approval from your lender could a tiring process. It has happened that people are not able to hold their desired properties as there has been a delay in the clearance of the housing loan from banks or lenders.
That's where the trend of getting pre-approved Home Loans even before the loan request acceptance has gone up. Considering your background, banks and other lenders are providing people pre-approval. For the same, a borrower's yearly income, Credit Score, and other factors are considered as well.
Hence, a home buyer can show his/her pre-approval to a builder to book property of his/her choice. As a result, you can book the property even before the approval of the actual Home Loan.
Things to keep in mind for a Home Loan pre-approval
You need to factor in some points before being prequalified for a Home Loan such as:
Income statement – Keep your income statements ready when you are applying for a Home Loan. If you have all the proofs of all the income and incentives, it will increase your chance for a pre-approval.
Asset verification – Lenders will also assess your assets before accepting your request. Lenders check if you can pay a down payment and for that, you will need to submit proofs.
Credit Score – Lenders will also analyze if you have been responsible with your credits in the past. Having a clear repayment history along with a CIBIL Score of around 750+ will be considered ideal.
Employment – Lenders will also check if you are properly employed, is taking home a decent salary and if it can help you repay the EMIs or not.
Documentation – The required documents for Home Loan should be complete as per your lender's requirements. Any loopholes or false documents won't serve the purpose.
Pre-approved Home Loan benefits at a glance!
Now that you are aware of the factors to keep you alive in your hunt for getting a pre-approval from your lender let's provide you some of its quick benefits.
Decide better on a home choice
You will come to know of a Home Loan amount that lenders will offer while getting pre-approval. Once you are aware of the amount that you will grab, you can easily select a home that fits in your budget perfectly.
Gets you the negotiating power
Having pre-approved Home Loan offers means you are gung-ho about closing a deal with a builder as you know you can get a Home Loan instantly. This gives you the power to negotiate with your lender for a final price of the home and save!
It's good for builders as well
If you are buying a home via a real estate agent, he/she will dig out the best deals for you. Having a pre-approval of the housing loan also means that your agent is aware of that there is a surety in buying your home. Hence, there is also a surety of commission that he/she will receive.
When you have a pre-approval from a lender or bank, it also means that you will get a quick loan processing. You need not go about all aspect of documentation and other formalities again. Pre-approved Home Loan offers will also take less time taken by regular Home Loans for approval and money disbursement.
The Bottom Line
Now that you are aware of the benefits of the pre-approved Home Loan offers and other aspects, you can decide about going for it after determining your needs. All the best!