The Smart Way to Impact with The Learning Process: Game-Based E-Learning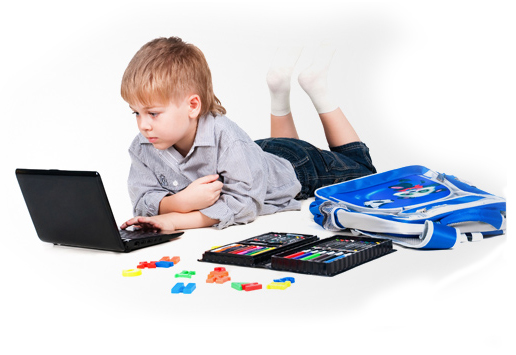 Game-based e-learning is the perfect medium for highly impacting the learning through the use of smartly designed game applications on various mobiles and internet. This helps to have balanced knowledge matter training with the gameplay activities. So the playful learners can very well apply with this method for the knowledge gain in the real world situations
What does learning means?
Learning doesn't mean by hearting entirely as it involves some required skill set to respond aptly based on the need of the situation. In the entertainment world, games are the fantasy element, every player can be engaged in a learning activity through narrative. All the performance-based training is well accomplished with the game playing activity, ad it acts as a motivating effective tool. Game-based e-learning means solvable quizzes, board games, mazes etc.
Reason for the creation
Game-based e-learning mainly targets the young audience. Emerging technology makes all younger minds to get explore widely. If the game has enough challenges and able to provide with the worth of learning. Learners of any age can enjoy this kind of learning method and learn from it.
Gives serious learning experience
Most of this learning kind is for serious learners. There are simulations that taught you with some of the high-end medical procedures and required skills like flying an airplane. This method of learning can seriously impact the high-end gamers. It creates with the sense of competitions, assimilation skills, and the recalling. It makes to utilize with the learning nugget to acquire with some of the basic knowledge by utilizing both the mediums very equally. Some of the serious games may be very collaborative and social and thus uses multi-user platforms.
Benefits of game-based learning
Helps to engage even with the most cautious learners
A learner who gets bored with the closed classrooms
Provides instant learning benefits
Engages the learners with both games and learn experience
Game-based learning companies have deployed through the levels of learners, as the simulator allows for an individualized experience, which varies depending on the one own ability and knowledge of the particular player or a learner. This can become a business and gets into a competition with the easy learning process. It helps to improve all yourself and some professional skills. Much of the delighted students rely on game-based learning companies, to find the gamification elements to make it very entertaining and dynamic.  These elements are very useful for allowing with the different scenario movement and interactions with various other virtual characters that result in engaging with the motivated and interactive students.
Gaming arena
It is the advanced workflow based technology, this can be very well used for the game distribution, it can house the gaming templates through which multiple games can be created easily. The gaming arena ha the complete repository of all housed games and each one has its own features and the game play. Some of the game based learning does offer with proper budget utilization, interactive and intentional solutions, competent resource, competitive solutions, scenario-based solutions, story-based structure and character-based solutions.