Use Of Digital Communication In College And University Campuses Has Increased Student Engagement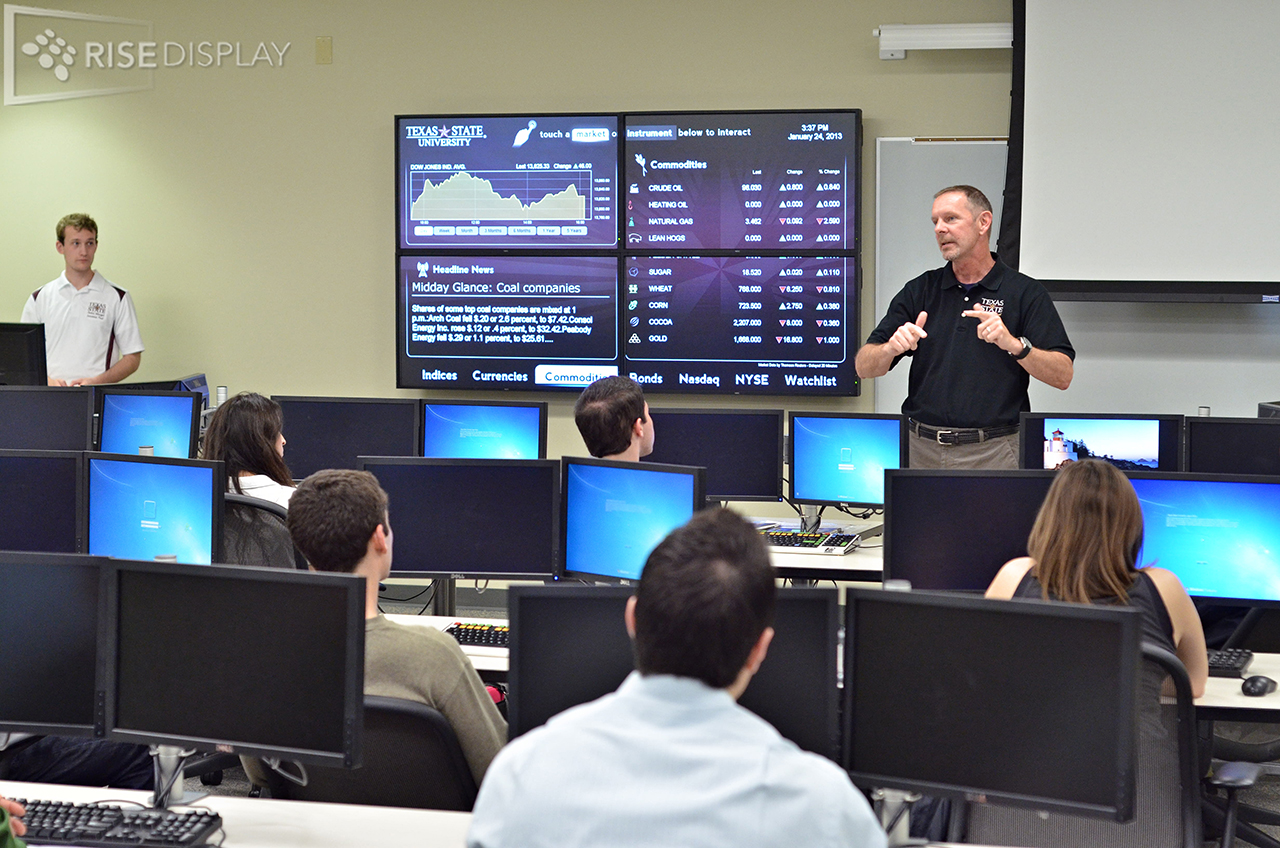 The social media has set new standards in communication as millennials expect all communications on real-time basis while remaining in close touch with people who matter most. The trend becomes evident in higher educational institutions too that have to strive to live up to the expectations of millennials that crowd these institutes.  Higher education institutes like universities have sprawling campuses spread over huge areas, and communication plays a significant role in student engagement. Since students belong to different colleges and schools within the campus, engaging with them closely requires proper communication infrastructure and tools.
The digital communication system has empowered universities and colleges to assist students increating a healthy and engaged student community.  Students can now stay well informed about what is going on around them and create better bonding with mates and the institute. They get closer to the institute and feel proud to be a part of it.  In this article, we will discuss how the digital transformation has become the most revolutionary change in campuses that are now more attractive to students.
School spirit – the rating factor
How do you rate schools and colleges at the post-secondary level?  When students search for colleges and universities they want to join, they usually try to assess the culture of the institute that tells them about what kind of experience they could expect from the place. Students are keen to spend long hours in research to decide which kind of experience would match with their expectations. By looking at the rating of institutes, it is possible to understand what kind of school spirit the institutes have because it influences the culture that creates the experience for students. Moreover, school spirit is the most dominating factor when rating institutes.
Enhancing student engagement
By using digital signages and other digital communication platforms, institutions can enhance school spirit by bringing into focus and highlighting various events and including the students' voices into it thereby creating better student engagement.  Since the dynamic digital signages can now display on all kinds of mobile devices as well as TV screens and video walls, it is possible to create a wider outreach. Student bodies and clubs can use the digital communication tools to create better student network that keeps everyone abreast of what is happening around the campus. With digital signages, you can update videos real time, stream it live or even play it in the loop. The entire campus remains closely attached to the happenings.
Displaying achievements adds to school pride
The more you stay attached to the institute prouder you feel, and higher is the school spirit. The success of the institute at various levels including sports and culture give reasons to students to take pride in the institute. But most importantly, students must know about the achievements for which it is essential to display the events and successes. The use of digital signages and other tools makes it easy to highlight the successes of the institute in various fields that include educational as well as extracurricular activities.  Showcasing the events increases the campus moral. It boosts the pride of students who look upon the school as a source of sustenance who become confident of doing well in life.
Earning revenue through the promotion
Cafeterias and coffee shops on campuses are one of the revenues earning sources for institutes. In many universities, cafeterias serve different menus throughout the day, and it becomes crucial to promote the menus properly just as any marketing professionals would do.  To sell the idea of serving students with fresh menus at different times and to entice them to visit the cafeteria, using restaurant menu boards is an accepted practice.  Students can easily explore various choices of food on offer by looking at the digital menu boards. It is a big attraction and drives students to the cafeterias that serve variety that is heartening for them.
The same kind of promotion with digital tools can happen for gift shops located in the campuses.  Sending pop up notifications to the phones and computers of students would drive them to the gift shops even when no special occasions or events are happening soon. Offering discounts, organizing flash sales and informing students would increase the footfall at the gift stores.
Creating a buzz is the goal of any institute because it inculcates a sense of togetherness among students that lead to the development of a healthy student community. The buzz gives students a sense of belongingness to the community as they feel closely attached to it. Digital communication platforms are excellent for creating buzz on a real-time basis as you can integrate the platforms to various devices.
Digital communication has helped universities and colleges to create close bonding with students and has encouraged mixing among students by overcoming the physical distance that sets them apart.
Author Bio: Karen Anthony is a Business Tech Analyst. Her ideas on digital marketing have helped her clients to reach success. She supports the usage of restaurant menu boards for better customer engagement and business efficiency.